Buying the correct VPS (Virtual Private Server) purchase plan for your site is an important decision that you should be keen to get right. It's a truly global market, and once you've made your choice, you can almost instantly get set up, so it's worth putting in the groundwork early to find the right provider.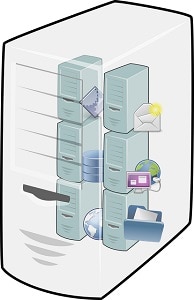 The decisions below are not the only matters you should consider, both in VPS server itself and your system; internet connection speed and CPU performance could be factors. But nearly all of the four factors will be important in your reckoning.
Cost
For many SMEs or individuals, this will be the most critical factor; 0.5 GB of VPS hosting a month for a simple website or testing site might cost around £5, while 16 GB for complex apps of significant sites will probably be more than £100. It's a big difference – £60 a year vs £1,200. For the SME, this is a huge cost difference, so the likelihood is that a founder will opt for something nearer to the cheaper option rather than, the more expensive one. If that founder has big ideas for their site and aims to expand rapidly, then upgrading to a more expensive package is quick and simple – one that encompasses a more considerable bandwidth and disk space.
External forces/complaints
There are several other factors to consider. For example, users have complained that some hosts have refused to accept them following a vast number of DDoS (Distributed Denial of Service) attacks, where multiple systems flood the bandwidth of a targeted system. Clearly, this will pressure any host, and when other customers' accounts might be compromised, action must be taken. Look for reviews of potential host companies to see how they deal with customer issues and complaints.
Security
While you might consider that your small business in its embryonic stages will be too small to attack, don't be fooled; if a cyber-criminal can make a quick buck by attacking a server with minimal effort, they'll do it.
This is why it should be worth investigating the security levels of your preferred VPS; some hosts offer free SSL (Secure Sockets Layers) certificates or multi-domain certificates, while others charge for it, and this will be particularly important if your site will be transmitting sensitive information such as credit card numbers and login details. According to Search Engine Journal, global crime costs should be as much as $2 trillion by 2019, so it pays to be aware.
Geography
Allied to that is the speed that a company might use to deal with an issue, which could be a function of their level of support. If a host offers 24/7 support – and it should – then it does not matter where they are based. However, if this service is not offered, then a) you should consider whether using them is wise and b) does their time zone allow you the peace of mind that they will deal with urgent issues.