The most important value every person has is life and health. They rarely depend on possessed finances but rather on a lifestyle we live. We usually suppose that the only people who would ever be interested in our health are ourselves and that it hardly matters to strangers.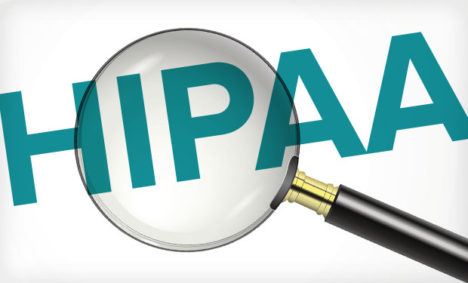 However, after hospitals and various clinics started using cloud-based technologies for keeping personal data of their patients, many other people, who have no connection to these patients, got interested in their health conditions or, it would be more precise to say, the data about their health conditions and contact information. Those people are hackers who strive to use such information to make some extra cash. So, how to protect personal data from stealing? That's where HIPAA comes to mind.
What is HIPAA Compliance?
HIPAA is the Health Insurance Portability and Accountability Act. It is a set of standards and rules aimed at protecting patient data. Every company or organization, which deals with health data, has to ensure information security and process physical and network measures to meet HIPAA. Every entity that provides payments, operations, and treatment in healthcare, including business associates, who have access to personal information of patients, should follow the HIPAA assessment checklist.
HIPAA Privacy and Security Rules
The HIPAA contains two essential parts establishing privacy and security rules. The first covers protection principles of patient health data, and the second set security basics for protecting health data that are transferred electronically.
Penalties for violation
How much does it cost to violate HIPAA rules? Such a violation can lead to a fine sentence from $100 to $1,500,000. This is a quite expensive price for a tiny mistake. But don't worry; our HIPAA technology checklist will help avoid any material punishment.
Why HIPAA Compliance is Important
Electronic methods of keeping personal data increase mobility, usability, and efficiency of processing information. However, web-based or open-source technologies also increase the risks of data loss. Only qualified and qualitative hospital management software development can protect personal information from hacking.
Health information theft can cause financial loss or even compromise human lives. Personal data sale is not the most damaging risk that can be caused by information theft. Changing patients' clinical history and specific diagnoses can deceive hospital staff, who can prescribe incorrect treatment. And that's an issue.
Here are possible ways how frauds can use health information:
Medical care at other people's expense;
Receiving expensive medicines for the resale purposes;
Deceiving insurance companies with the intention of getting illegal compensation;
Contact information sale to third parties.
In order to ensure protection from fraud actions, it is necessary to follow the rules from the IT HIPAA Compliance checklist.
How to Ensure HIPAA Compliance
HIPAA's Security Rule is quite flexible for developing and implementing custom procedures, technologies, and methods for ensuring HIPAA Compliance depending on the entity's organizational structure and a number of employees. Anyway, basic access control rules are identical for any entity regarding e-PHI (electronically protected health information).
Access control rules:
Required usage of unique user IDs;
Usage of encryption and decryption;
Automatic log off;
Development of emergency access steps.
The following HIPAA Hi-tech Compliance checklist and its best practices will allow protection data from stealing and ensure patient privacy.
Develop a secure privacy policy
Creating a privacy policy, which would be comprehensive and widespread among medical staff and covered entities, is crucial for ensuring the privacy of patients and protecting them from personal data loss. All healthcare organizations must document their policies and ensure all employees and business associates accept it.
Create a team of dedicated security officers
The staff must sign a new privacy policy and strictly follow its rules. In some cases, it is necessary to hire additional officers responsible for employees to follow policy and monitor their performance regarding e-PHI.
Perform continuous risk analysis
Privacy policy and security measures require continuous testing. Regular checking and audits ensure all measures for HIPAA Compliance to be efficient in any case and any time, taking into account technology development. Continuous risk assessment conduct allows for finding vulnerabilities at any stage of the implementation process.
Control the usage of email services and mobile devices
HIPAA allows email usage to transfer data but advises encrypting it for data protection from thefts. If the organization has no possibilities or resources for email encryption, then patients have to be notified about risks they adopt using unencrypted email messaging. Awareness can be established online or using paper notification with patient's sign. Hospitals and clinics also have to adopt strict rules prohibiting the usage of portable devices.
Organize training activities
Investments in training staff and covered entities will save finances in future. Organizing security-related and educating courses is essential for implementing HIPAA Compliance in healthcare organizations. Learning cases and HIPAA theory will help employees better understand principles and procedures of patient privacy and personal information protection.
Provide patients with all the necessary information
Both covered entities and patients are responsible for health data protection. That is why it is essential to provide patients with the information that can help them keep their personal data safe. The privacy policy has to be accurately distributed among them by sending it personally or publishing it on the organization's website.
Establish secure relationships with covered entities and business associates
All vendors and business associates, who deal with the e-PHI, have to strictly follow HIPAA rules. Created and signed corresponding documentation will set a firm agreement and obligate all entities with access to the PHI to be HIPAA compliant.
So here we are. We covered basic HIPAA rules and the most efficient ways to ensure health data security to avoid hacking. There are also ethical reasons why patients' personal data should be kept safe. Patients have the right to keep in secret having various diseases and viruses that cannot be transmitted via respiratory droplets and cannot cause damage to other people's health using ordinary methods.
No matter what the reason is. Anyway, patient privacy and information security are essential for saving human health and lives. This is precisely why HIPAA security compliance checklist exists: to prevent confidential information from becoming public.