SHIJIAZHUANG, China, July 16, 2019 (Newswire.com) – WellPCB, a reliable PCB & PCBA service manufacturer and provider, today published a Guidance of"PCB Welding-Methods and Techniques on How to Reduce the Problems."
The publication is available on the https://www.wellpcb.com/pcb-welding.html section of the company's website for free. It is a simple guide authored by the WellPCB technical team to help both beginners and professionals have a better understanding of PCB Welding.
Among the key subjects, on PCB Welding include:
1.Methods of PCB welding: This section provides a brief overview of the definition of PCB soldering and introduces two methods of soldering: hard welding and soft welding, and submitted information on brazing and silver welding in hard solder.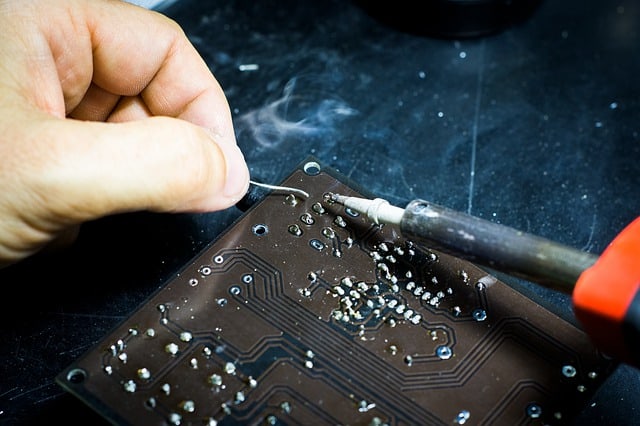 2.Tools and Tips for Welding: This section introduces three tools required for PCB soldering: Soldering Iron, Soldering Flux and Soldering Paste, Soldering Wire and Wire Stripper, and details of Tips for avoiding welding problems.
3.Common Problems of Welding: This section introduces Common Problems of Welding in two aspects,
namely Problems of Welding Caused by Soldering Manually and Problems of Welding Caused by Manufacturers.
And introduce common problems that cause Problems of Welding Caused by Soldering Manually and Problems of Welding Caused by Manufacturers.
4.Techniques to Reduce Welding Problems: This section provides an in-depth introduction to the Ten Techniques of Techniques to Reduce Welding Problems: Repair Disturbed Joint, Repair Cold Joint, Repair Overheated Joint, Repair Insufficient Wetting, Repair Starved Solder, Repair Too Much Solder, Repair Solder Bridge, Prevent Lifted Components, Repair Lifted Pad, Prevent Solder Ball.
Besides, The focus of this article is to let you need to know about PCB welding and tell you about the methods and techniques to reduce welding problems. WellPCB believes that the last chapter will interest readers. Please feel free to contact WellPCB if you have any needs or issues. There is a lot of knowledge about PCBs on the WellPCB website that can help people understand more about their needs when purchasing PCB and PCBA services.
About WellPCB
WellPCB is focusing on PCB Prototype and PCB Assembly Turnkey Services. For over ten years, WELLPCB is capable of producing 100,000 square feet of 2-32 layer PCBs and delivering over 5000 varieties monthly. WellPCB can provide quick turns to meet 24-hour delivery for double-sided PCBs, 48-hour for 4 to 8 layers and 120-hour for ten layers or higher PCBs. All PCBs products are compliant to ISO, UL, IPC Standard.
Email: sales@wellpcb.com
Media Contact:

Contact Person: Hommer Zhao (General Manager)
Email: sales@wellpcb.com
Tel: +86-31186935221
Website: https://www.wellpcb.com
Source: WellPCB