Education is one of the most considerable investments one can make for themselves and their children. For most people, this can guide their path toward a better future, health, and, eventually, a progressing community. Moreover, reports show that starting salaries for fresh degree holders continue to rise despite the pandemic.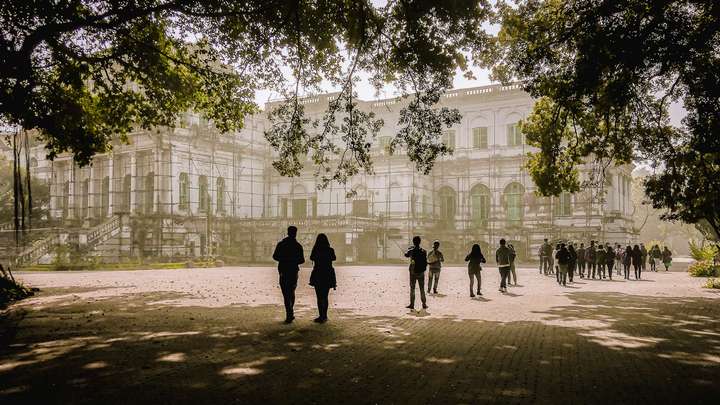 Thus, it's no surprise how most youths nowadays aspire for higher education. However, deciding to go to colleges and universities doesn't stop there. Some factors come into play when choosing the right one that best fits your interest.
How Your Major Affects Your Prospects
While it is crucial to major in something you love, you also need to be practical. This means getting a degree that will land you more opportunities and provide career growth, content, and satisfaction in life. Thus, each candidate should have future goals in mind.
For one, consider how the school can assist you in achieving your plan later on. A good foundation is vital; however, the degree to which you can use it will determine what lies in your future. Moreover, obtaining the same degree from public, private, and Ivy League schools can also affect career opportunities.
Remember, there is no one-size-fits-all approach. For example, while some employers prefer employees with competitive backgrounds from well-known business and marketing schools, others lean more on the skills and training candidates acquired in their academic years. Aim for colleges that provide excellent work-study and quality internship programs and those that can help build the skills you need later on.
Consider the Application Process
Once you decide which university to go to, you must consider the process needed to qualify and ace the application. For Ivy League universities, you'll need to research the standard acceptance rates for Stanford, Harvard, Yale, and other prestigious universities to have a better chance at acing the interview. Not only will this increase your chances of joining your preferred school, but you'll better prepare yourself for other private and public schools.
Moreover, prepare your letters of recommendation, which extracurricular activities interest you, and make a list of schools from different ranges that can help you in your journey.
Conduct a Campus Research Tour
Assessing and experiencing what it's like on campus firsthand can help you weigh your decisions. While this can be beneficial, you need to focus on what the university wants you to know and remove those that won't benefit you in the long run. Thus, it's helpful to conduct your investigation and listen to what others have to say. That's where campus tours come in.
You can do this by talking to other students, current or former, on the campus. If you can't be there physically for various reasons, consider doing virtual tours, checking the college's social media platforms, watching videos, or reading blogs from current or former students.
Consider Your Needs and Wants as an Individual
In this day and age, institutions that offer inclusive education are vital. Thus, students with medical needs and exceptional cases should take extra steps to ensure that their preferred school can meet their needs. This can range from various learning and physical disabilities to health care needs.
Most of it revolves around the uncertainties of the current COVID-19 situation and pressure in school and personal lives. Moreover, reports show that a growing number of college students face several mental health issues nowadays, including stress and depression. If this speaks volumes to you, include colleges with a solid mental health support system, provide quality counseling, and take their student's mental health situation seriously in your list.
Consider the Expenses
Of course, going to college isn't free. According to studies, tuition fees in the United States have increased for both private and public colleges by almost 30%. This adds to the increasing student debt in the past decade.
Several factors contribute to this, including demands for financial and student assistance, state funding shortage, and the decrease in the number of educators. Thus, pursuing a college degree requires you to be financially savvy.
Attending a university closer to home can reduce your tuition, food allowance, transportation, and other expenses. Although you will eventually have to learn to be independent, it's best to consider this option, especially if money is an issue. On that note, you can inquire about work-study options, loans, and other financial assistance programs with which your school can help you.
Although it can take some time, it is crucial to take it slow and consider all factors before deciding where to study. Remember, it is your life and your future at stake. So make sure you do your research and consider all the factors when choosing the right degree and academic institution.