According to the last records in 2015, 61 percent of global employees have started working outside their office space. The number of devices being used for work has increased by 72 percent. In short, mobility continues to be in power and gain traction in every enterprise. Every line of business, including IT, is trying to find newer ways to serve employees, associates, and end-user customers through this digital device.
At present, most enterprise finds it challenging to deal with various forms of technology. Along with usage, they also have to consider protecting data. There is an increase in demand for secure mobile apps, so the best custom app development company speeds up mobile app development solutions.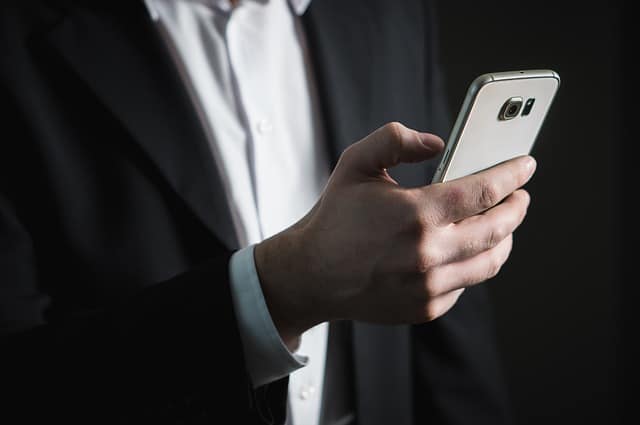 These low-code applications don't just perform but also simplify business operations, including marketing, administration, resource planning, customer relationship, communication, management, and so on.
Ways mobile apps help manage business process
You might ask how mobility helps a company improve operation efficiency. We thus list a few points that show how mobile apps streamline enterprise operations:
1. Content management
Every business needs to use different types of content like datasheets, brochures, presentations, case studies, white papers, journals, and more. Every business must generate content, have complete access to information, and also protect the data.
Any type of content is relevant only when users can access it quickly and easily. For example, if you're using Microsoft SharePoint as a backend technology, it simplifies mobile access as it offers a free extension that you can add to the user device.
The requisite authentication is generated, and that offers online data access and on intranet portals. This will help you create sales-specific apps like a content library that allows access to different product based-knowledge and other relative aspects.
2. Enterprise resource planning (ERP)
Almost every operation in an enterprise has become digital, and the ERP software is controlled by the core members who streamline business function. This is an easy way to utilize the resources to the fullest.
If you set up an ERP app for your business, it will help a remote decision maker to check the status of resource utilization. He will take note of the deadlines and the essential tasks that need to be done. An app not only lets you have all the reports but also offers a holistic view that helps you take effective decisions.
3. Enterprise Communication
Your company needs to have facilities like sending instant messages, sharing big files, audio/video conferencing, and more. These are primary tools that can help you develop custom apps for your business.
There are free apps in the market that can solve this need, but also a high possibility of data theft. A mobile app development company will help you all stay connected and also give you a secure backend development process.
4. Customer Relationship Management (CRM)
The process of CRM is ever-changing, and it sometimes becomes challenging to offer a personalized customer experience. If you adopt the CRM system through mobility, you can help your sales and marketing team check its effectiveness.
Many companies have developed mobile apps for CRM and have seen a significant rise in their sales and marketing operations. From offering insights to customers to living up to their expectations, these apps can help you serve your company's purpose at its best.
Recommend read: "CRM Vs ERP: What's the Difference and Which One Do You Need?"
Final thoughts
Now you know how mobile apps can help you streamline business functions and also keep your data secure. Adopting various mobile apps for your business will help you save time, increase efficiency, and reduce operational costs. It is time you transform your company by making use of mobile apps for business management.