Home improvement applications can assist you in organizing, planning, creating, and envisioning your next renovation task. You can even purchase whatever you'll need to bring your thoughts into reality.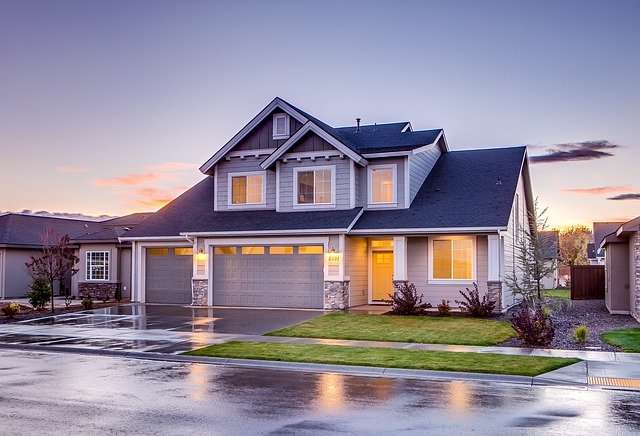 Whether you're a DIY fanatic, a construction expert, or someone who wants to have some fun with designing your property, you can benefit from a variety of home renovation applications available for your devices.
If you're ready to get the job done, it's time to make a rundown of the applications you'll need.
Home Design and Remodeling
Are you considering purchasing new furniture, altering your living room, or expanding? There are many floor plan creator applications available for your devices. These will assist you with layout and design. And obviously, it's among the top home improvement applications on the market. Don't know where to put a piece of bulky furniture? You can use your device to virtually arrange items in your home before making the actual effort. This way, you'll save more time and energy rather than cluelessly moving objects around.
Begin with a blank canvas and add windows, walls, doorways, and furnishings from the standard library. Then, to receive a scaled picture of the room, input the size of every area. Some software such as Twinmotion is simpler to use with a stylus, although it also works without one.
Virtual Level
Do you need a level? You can download one on your device for convenience. It's perfect for leveling items and spaces like framed artworks and pictures on walls. Before you start using it, all you need to do is place it on a flat surface and press the button to calibrate it. Afterward, you can enjoy balancing items with a virtual level in your pocket.
Diagnostic Tools
You could find several diagnostic scan tools in the market today, but most of them are too costly to offer you all the data you need to analyze your home's issues correctly. Luckily, plenty of virtual scanning applications is as efficient as a professional tool. The catch is you'll enjoy its perks without spending a fortune.
These diagnostic tools detect and clear problematic areas on your home, may it be in your electrical wiring or codes for intelligent homes. It also generates repair reports that detail the most frequent causes of each issue depending on your home's structure. Some applications provide live and freeze-frame data, allowing you to observe what was happening when a problem occurred.
Furthermore, it allows you to see raw data collecting in the system that hasn't yet generated a fault code-a function generally reserved for professional scan programs costing hundreds of dollars more.
Fraction and Unit Calculator
Do you like DIY tasks but find it tough to add fractions? Perhaps you're measuring an item but don't know how to convert units. A fraction and unit calculator removes a lot of the guesswork from your tasks. You have to enter your data into the calculator, and the correct response emerges.
It will assist you in determining everything for your house improvement, such as how much concrete is required to fill a posthole or calculating the right length and slope for roof rafters.
Weather Proofing Tool
You might be wondering, how can a weatherproofing application become a relevant DIY tool? But it is just as essential as any other item in the market today. Bad weather can get in the way of making the most of your renovations.
This tool will allow you to determine the weatherproof quality of your home. It tells you which materials are more prone to wear and tear, how much damp is in your property, or if roof tiles need repairing or replacing.
It enables you to check between waterproof deck systems and dehumidifiers. If you want to find out more about your home's problems, you can easily download this application for free.
Plumbing Pipe Sizer
Do you love DIY projects but find it difficult to span the distance between plumbing pipes? You can do this task quickly with a pipe sizer. This device has minimal features to make your life easier.
Just add the size of plumbing pipe you want to use and input the other measurements like distance, width, and height. It will then give you an approximate size of piping that is correct for any project at home or in a commercial space.
Home renovations seem to have found and completely embraced digital solutions almost overnight. The majority of these applications address the issues we want assistance with. These solutions are particularly well-suited for complicated situations, including gathering data through self-initiated projects, tools, and planners.
So, what are you waiting for? Grab your devices now and take charge of your next home improvement project.