Congratulations on deciding to become a teacher! Teaching is extremely rewarding and offers many opportunities for personal and professional growth. The average pay for a teacher in the country is around $58,000, but some can get paid as much as $70,000.
Teachers are responsible for instructing students and helping them to learn and grow. They may work in various public and private schools, colleges, and universities. However, there are fewer and fewer teachers every year. Right now, there are only around three million teachers in the country. As a result, the profession is in demand. However, getting started in your teaching career can be daunting. There are many different paths you can take, and it is essential to choose the correct route. Here are five different ways to launch your teaching career.
Get a Degree in Education
One of the most common ways to become a teacher is to get a degree from a college or university. This route will give you the theoretical knowledge and practical skills you need to be an effective teaching addition, manyMany states have specific teacher certification requirements, so check with your state Department of Education to ensure you meet all the requirements.
Join a Teach For America program
Teach For America is a national organization that provides recent college graduates with the opportunity to teach in high-need schools for two years. This program offers valuable classroom experience and can help you decide if teaching is the right career. Other programs can help you become a teacher. Here are some of them:
Troops to Teachers
One of the most exciting ways to become a teacher is through the Troops to Teachers program. This program helps eligible former military personnel transition to teaching careers. It provides financial assistance, job placement services, and mentoring.
The New Teacher Project
The New Teacher Project is a national organization that helps place teachers in high-need schools. The organization offers teacher training, job placement assistance, and ongoing support.
Teach Now
Teach Now is an online teacher-training program that helps you earn your teaching certification. The program offers coursework, field experiences, and student teaching opportunities. The program can be completed in as little as two years.
Become a Certified Substitute Teacher
Substitute teaching is a great way to get your feet wet in the teaching profession without making a long-term commitment. Substitute teachers are typically only needed on an as-needed basis, so this option can be very flexible. In addition, substitute teaching can give you valuable experience working with different age groups and ability levels. Here are some ways you can get started:
Get a Certificate in Professional Teaching
You'll need a certificate if you want to be a substitute teacher. You'll first need to get a certificate in a professional teaching program. This certificate can be obtained through an online program or a traditional college. It'll help teach you the essentials of being a substitute teacher.
Get Fingerprinted and Background Checked
Most states require that substitute teachers be fingerprinted and have a background check. This process is necessary to ensure the safety of students.
Start Your Own Teaching Business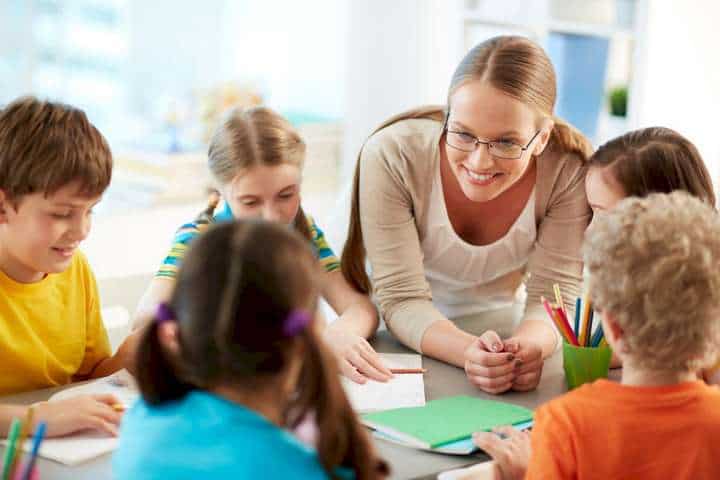 Why not start your own business if you have an innovative idea for a new educational program or product? This option allows you to be your boss and create something uniquely yours. Teaching is often seen as a traditional profession, but entrepreneurial teachers have many opportunities to make their mark on the education landscape. Here's how you can get started:
Find a Niche
The education industry has many different niches. Find one that interests you and focus your business on that area.
Do Your Research
Before starting your business, be sure to do your research. This includes understanding the competition, the needs of your target market, and the financial requirements of starting a business.
Create a Business Plan
After you've done your research, it's time to create a business plan. This document will outline your business goals, strategies, and financial needs.
Get Funding
Funding is often one of the most challenging aspects of starting a business. There are many ways to get financing, including taking out loans, seeking investors, and using personal savings.
Go Online
Lastly, you need to get your business online. This includes creating a website and social media accounts. It's also essential to ensure your website is optimized for search engines so potential customers can easily find you.
There are many ways to start your teaching career, so research and figure out which route is best for you. However, by following the tips above, you can be sure that you are well on your way to a successful and rewarding teaching career. Best of luck!