If you're enough of an audiophile to get a fully-fledged sound system for your home, you want to get the best system for you. The best ones aren't always composed of the newest or most expensive technology, so you should instead focus on which system setup is right for you and your environment.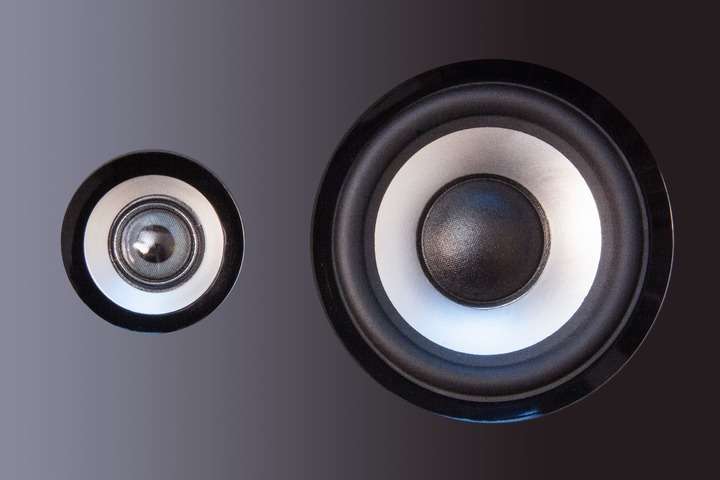 We've gone through some conventional wisdom in this small guide that you should consider when buying a new sound system. If you're concerned about the price tag attached to these systems, don't be! Nowadays, you can get a great sound system without breaking the bank. While the Bose wave music system may have led the charge for household sound setups, you don't have to pay Bose prices for good sound anymore.
Check Out Your Room
Look at the room (or rooms) your sound system is going to cover. In the same way that a single speaker needs to be perfectly positioned to get the best sound, your sound system needs to have a correct placement.
Measure your listening room. If the room is too small, or maybe even too big, this will affect which speakers you can get as part of your sound system. It'll also determine the positioning of those speakers once you get them. If the room is small, you'll want speakers with great sonic sound, so it doesn't suffer from being up close against the listening room walls.
Generally, small rooms won't support large speakers very well. Not only won't they fit very well, but there'll also be many basses filling the room up and degrading the quality of most sound that comes through the speaker. On the other end of the scale, small speakers won't fill larger rooms properly.
By taking stock of your environment, you can also work out the optimal speaker placement in a way that looks aesthetically appealing to you. The speakers in your system should look good and not clash with the décor of your listening area. It would help if you also sat about three to four feet away from most speakers to get the best sound.
Speaker Setup
As arguably the most important part of your sound system, you should look at how the speakers stand in your listening room.
You have a lot of options, so we'll lay them out here. They can generally be divided into floor-standing speakers or stand-mounted speakers.
Floor-standing speakers are what a lot of people think of when they picture a speaker in their mind. They are usually taller speaker models that sit on the floor. However, don't be fooled by these larger models, as you still need to consider how the sound travels around the room after it leaves the speaker. A common arrangement is having these speakers on either side of your television but, if there's a corner close by, it'll hurt the bass coming from that speaker.
Stand-mounted speakers, on the other hand, are stockier models. They are also called bookshelf speakers, and they're designed to fit onto tabletops, shelves, and other snug spaces where you might want to put a speaker but can't get a freestanding tower model. Stand-mounted speakers are great if you have a lot of furniture in your room, which helps negate the effect of open space on sound quality but lacks room for freestanding speakers.
You can't just throw a speaker inside a cabinet and call it a day, however. We'd advise that you get a stand-mounted speaker with a bass limit on it, usually when the sound nears 80 Hertz, so your furniture doesn't affect the sound quality.
Use Your Budget
As we mentioned, you can get a great sound system while on a budget. Get a budget and work within it and try to exercise as much of your budget as possible so that you can get the best quality system without going over. By having a budget limit going into the buying process, you've already narrowed your search by a significant amount.
Think of how the budget will be distributed across the system too. Don't spend most of your cash on speakers if you need to get the rest of the system too, and you don't want to cheap out on certain parts of your system by prioritizing others. You should also make sure all the parts of your system are compatible, of course, but you should also get future-proofed products so you can swap out and upgrade parts of the system.