For ensuring the best for your computer safety, it is of high pertinence that you take the help of the right tools and technology. Adding multiple security layers sees that your browsing experience is protected and that all the malicious attacks are blocked.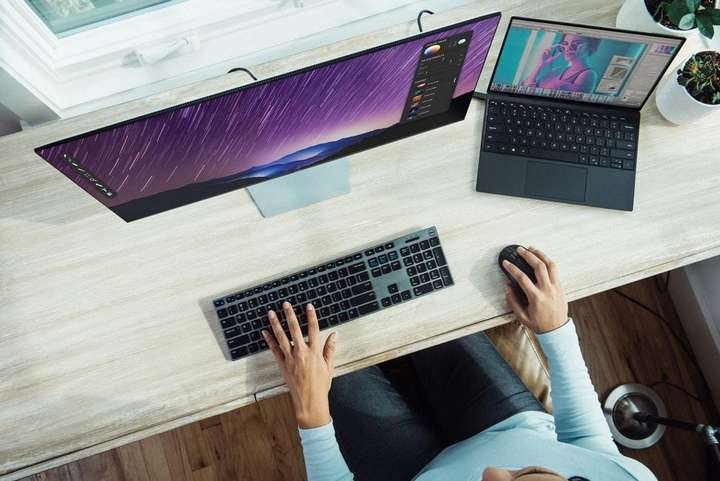 On that note, check that you run on an updated system and every element on your system is a tick for security. With the advent of the pandemic, where we all are bound to work from our respective PCs, it has become more than necessary to gear up with the requisite tools before it is too late.
Statistics have a say in this regard. 64% of internet users have never claimed to see if a data breach malevolently attacks them. And 56% of them do not know the next steps they should be taking in case of an unfortunate data breach.
If you are wondering how best to guard yourself with the tough armor, here is the right page for you. Protect PC with these eight battle-tested points that are assured of getting you some thinking. What are they, and why are they so helpful in safeguarding your identity? Read on to learn more about it.
Connect Your Firewall
Yes, one of the most obvious things that you should be doing is checking on your firewall and seeing whether that is connected or not. Say you happen to have a Windows system, all you need to do is run a quick look on your control panel and search for 'firewall.'
Now, you have to ensure that it is one or connected at all times. If you have a Mac, go to your toolbar and hover on the Apple icon on similar tracks.
Once you do that, you will find options for system preferences. This is where you should see the option to connect to your firewall.
When you have the firewall intact, you keep a tab on most of the activities restricting hackers from digging into it. If you don't wish to take a backseat on your computer safety, this should be one of your go-to tools.
Ensure Data Backup
It is no fun to lose data over the cyber theft crisis. It would be harrowing to see all your information gone out of your hands in seconds. Backing up all your data ensures that all is not lost yet.
Try using Dropbox or Google Drive to transfer all your data if you have a copious amount and cannot transfer it manually. No matter whichever model you opt for, ensure that you backup your data in regular intervals without fail.
Do not divulge Too Much Information
TMI was only fun on the show The Office, but it does not work for computer safety. You may use the site for a long time, but always be wary of any additional information they might suck out of you.
Do not give away your credit card credentials or your social security number just yet, without running a second round of check up on why that information is being asked of you.
Revealing these bits of information can lead to massive identity theft and has the possibility of getting you hacked. Refrain from doing so in undergrounds and ensure that you do not divulge those chunks of information that should not be shared in typical situations.
Tether on JavaScript
JavaScript is a commonly used scripting language that turns a site interactive. To make the best use of this, you need to know which sites you should be allowed to run JavaScript and where not.
On that note, you must select the sites you wish to permit this on and where to disallow. Adding a tether to JavaScript and enabling it for only some specific sites remains a much safer option than allowing all your sites to run this unlimited for all the time.
Aside from this, you may add another extension, NoScript, to this. This will permit the user to decide which sites should be led to run JavaScript. This way, the majority of your information stays safe and away from the clutches of cybercrime.
Microsoft EMET
EMET is an abbreviation for Enhanced Mitigation Experience Toolkit. It is a free tool offered by Microsoft that helps users to coat their commonly used applications with an additional layer of security. It runs pretty comfortably on both Windows 7 as well as Windows Vista.
To install this, all you need to do is launch EMET and configure this on the right corner of your application window, say, Internet Explorer.
But before that, make sure that you already have Microsoft's .NET platform installed already.
Its intricate designs make it critically harder for cybercriminals to exploit the security quotient and make it challenging for the malware to seed in.
Anti-spyware or Anti-Adware Program is a Must
It is no surprise that you will come across many such spyware or adware pop-up ads on your screen while browsing the internet.
The thing about these ads is that once inadvertently clicked, they can engulf all your precious data and leave you in a lurch. If you do not guard against these as soon as possible, you may fall prey and end up being the victim.
For the sake of your computer safety, try adding Anti-spyware or Anti-Adware onto your system. This will keep you away from the annoying ads and check that your running programs' speed and computer performance stays intact.
Install Antivirus Software
It would not be wrong to say that Anti-virus software is one of the most overstated tools in this industry. You would have come across this age-old preaching of installing this software and guarding total protection onto your system.
However, as they say, all that glitters is not gold. Similarly, they are not that furnished to flag new malware alerts. However, you can see it as an addition of an extra layer of security to your system.
Aside from this, the more recent versions of this software come up with tweakable elements and offer round-the-clock live support.
Once your system goes outdated, it is like calling out hackers for a grand feast on your data. Therefore, to save you from all the loss, put up an anti-virus software today itself.
Do not forget to add an SSL Certificate.
When you buy SSL certificate and install it on the server, you should look for a secured padlock and HTTPS before the domain name.
A padlock assures that the site is encrypted, and cybercriminals cannot sniff ongoing data between the user and the browser. Thus, customers in a positive manner will deal with the website with an enhanced trust level.
That's a Wrap
Know that your safety lies in your hands. As long as you take the proper measures and redeem your checklist, you should be good to go. However, avoid portraying your lazy side on this note. Do whatever it takes to safeguard your security.
Update your site, add anti-virus software and use the right tools to steer away from the mess. Having technology at your side will fend for itself, and you will not need to do the extra work. Better yet, you get to save all your data from the pernicious data theft and secure all your information.
These eight tools discussed here are assured to guard you on the right track. All you need to do is follow them cautiously and see that they are being used ideally. Remember that the online cybercriminal activities might not take a whole backseat from evading completely.
While that lasts, you need to gear up with whatever you can to protect your data. It is always wiser to be alert and prepared rather than hoping for something to cease away naturally.