When it comes to PCB fabrication, it is very easy for designers and engineers to get overwhelmed by all the options, especially if you are new to the process. This highly competitive, complex marketplace is full of challenges with ever-evolving equipment and software and dealing with people constantly looking to get the job done.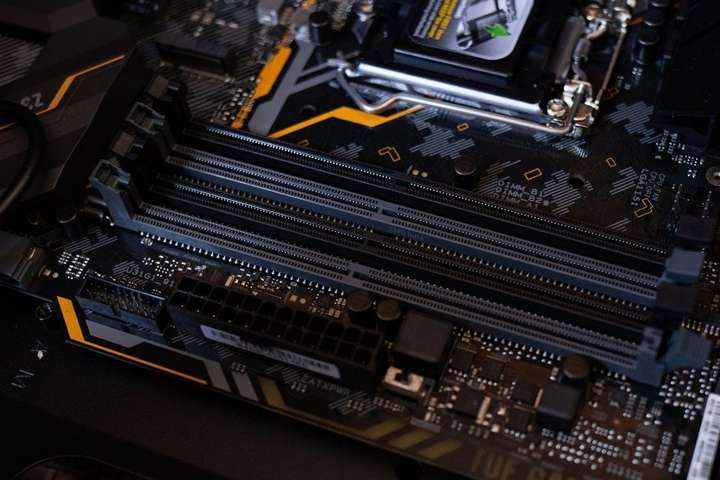 We have got you covered if you are looking for your complete flex PCB solution. Whether you need fabrication for a simple flex circuit or a high-volume production run, we can help with your flex PCB needs. We do more than just flex circuits; we provide complete service manufacturing of PCBs. Our engineers have manufactured the most complex joints and features while keeping human factors and aesthetics in mind to deliver an overall product that exceeds our customers' expectations.
There are many ways you can use Hemeixin's solutions to complement your electronics and application needs but to help you get started, here we introduce you to our comprehensive flex printed circuit board solutions.
Hemeixin's Flex PCB Solutions
Prototype Production
Prototype production will provide you with a fully functional prototype of your PCB design at an affordable cost. We can produce small numbers or large volumes quickly and efficiently with our state-of-the-art equipment.
High Volume Production
High-volume production offers some advantages over low-volume production, such as reduced labor costs, increased efficiency, and improved quality assurance practices. The high volume process allows us to produce a number of different products simultaneously using standard equipment and processes resulting in consistent quality parts every time!
Assembly Services
Flex PCB assembly is a unique process. The flexibility of the board material is what makes it possible to create complex designs in a variety of shapes and sizes. This is also one of the biggest challenges when using flex PCBs. The boards can easily bend or warp during the assembly process, which can cause damage to components on the board or even void your warranty. The nature of this problem makes it difficult to find an automated solution that will work well with flex PCBs.
We have developed our proprietary process for flex PCB assembly that allows us to complete your project quickly and accurately every time. We use high-quality materials so that you would not have any issues with warping or bending. Our experienced engineers will take care of everything from start to finish, so you can rest assured that your product will be delivered in perfect condition and on time.
Our assembly services include all aspects of assembling your product from start to finish, including:
Component Placement and Soldering
We offer fast and reliable component placement and soldering for flex PCB assemblies. Our process includes automated placement of all components on the board, with solder paste applied to the pads before placement. This ensures that all components are accurately placed and secured in place before heating. We use an advanced reflow oven to solder our flex circuit boards.
Testing
Test after assembly is a relatively new technique that allows you to check your circuit boards after they are fully assembled. Our technicians can quickly test your boards. This testing method can be used for both high-volume and low-volume production runs, making it ideal for both small businesses and large corporations alike.
Our Flex PCB Types
Single-Sided Flex PCB
Our single-sided flex PCBs are made from a single-sided copper-clad laminate with an adhesive film on the top. Single-sided flex circuit boards are ideal for simple circuits such as sensors and switches.
Double-Sided Flex PCB
Our double-sided flex PCBs are made from two layers of copper foil laminated between two layers of FR4 or epoxy. This type of flex circuit board has two sides that can be used for circuit routing. We fabricate double-sided flex PCBs in various sizes and shapes, including round, square, and rectangular shapes with various hole patterns to allow for easy mounting to other components or assemblies.
Multi-Layer Flex PCB
Our multi-layer boards consist of multiple layers of conductive material interspersed with insulating material that acts as an insulator between layers so that they do not short out each other when current flows through them. Our multi-layer boards can be used for high-frequency applications such as RFID tags because they have a higher capacitance than single-layer boards.
HDI Flex PCB
HDI flex PCBs or high-density interconnect, are multi-layer boards used in the industrial and military sectors. Our HDI boards are made of several layers of copper-clad laminate sandwiched between two sheets of polyimide film. The copper-clad laminate acts as an electrical interconnect, while the polyimide film protects the board from environmental factors such as moisture, humidity, temperature, and pressure. These types of boards are often used for applications where there is a need for high-frequency signals such as RFID tags because they have a higher capacitance than single-layer boards.
Why Choose Hemeixin for Your Flex PCB Needs?
We understand that getting your product manufactured can be a daunting task. Not only do you have to find the proper manufacturer that can meet all of your specifications, but you also must be able to trust them with your design and components. That is why we offer an array of flexible options that allow you to choose the level of support you need based on how much time you want us to handle or what type of product you need to be assembled.
Our flexible circuits are used in many industries, including automotive, medical, military, aerospace, and consumer electronics. They are also used for PCBs that need to be folded or bent without damaging them, such as smartphones, tablets, and laptops, where they can be bent up to 180 degrees without breaking or cracking.
Contact Us
We hope this post has given you a better understanding of the benefits and capabilities of our flex PCB solutions. If you think that Hemeixin HDI PCB could be an exemplary service to help your team at your company, or if you have any other questions or comments, feel free to contact us. We love hearing from our customers, and we are always happy to help. To learn more about our  services