As an electronic engineers, we often run into a situation: you have a new idea and designed the circuit schematic, but feel overwhelmed if prototype, purchase components, and assembly by ourselves.
Considering everyone's needs, here we recommend the most suitable PCB Assembly Company —PCBWay.
PCBWay is a Chinese manufacturer with over ten years experience in PCB prototype and assembly service. They have helped so many electronics engineers assemble projects. Their excellent service wins wide reputation from all over word engineers. The following are a few reasons why we recommend PCBWay Assembly Service.
PCB Assembly service is only $88/10 pcs and Free Shipping
To help more electronic enthusiasts build projects at a lower price, PCBWay decided assembly price dropped to $88/10 pcs and the free stencils (usually frameless is, $10). Moreover, they added a production line last month to upgrade their assembly service, which helped reduce delivery time significantly.

A new event is held on 2nd May at PCBWay—-Free Shipment for Assembly Order. Once you place PCB assembly order, it will reduce the freight costs.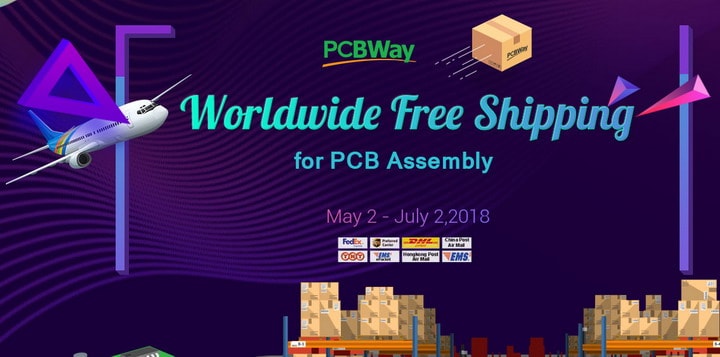 Usually, you can get a professional reply within 24 hours; there are sales on duty at any time. Or you can use the online chat with them.
The crowdfunding project will enjoy 6% off (up to $300)
Kickstarter's mission is "Bring your project to life." That can't be better if bring the project to life at a lower price. In order to help creators, PCBWay cooperated with Kickstarter and Crowd Supply platform; any crowd-funding project that assembled in PCBWay will enjoy 6% off (up to $300). For more detailed information, check here:
Component Quality assurance
As we mentioned before, PCBWay added a new production line to upgrade their assembly service. It means less money for better service. And the components they purchased are all original from Digikey, Mouser, etc. It will help you avoid losses due to the use of bad-quality components. Usually, the delivery time of assembly is 15 days.
Perfect After-Sales Service
This is the most prominent feature service of PCBWay. I am not sure whether you ever deal with after-sale issues with another company, it will make you frustrated. Most of them shirk responsibility and do nothing.
There is an after-sales service channel on PCBWay background system. If you are unsatisfied with the PCB quality or service, you can make a complaint directly, and their after-sales team will respond to you within 24 hours. It is their problem; they will refund or reproduce for you. It is so wonderful; they are really a responsible company like amazon in PCB field.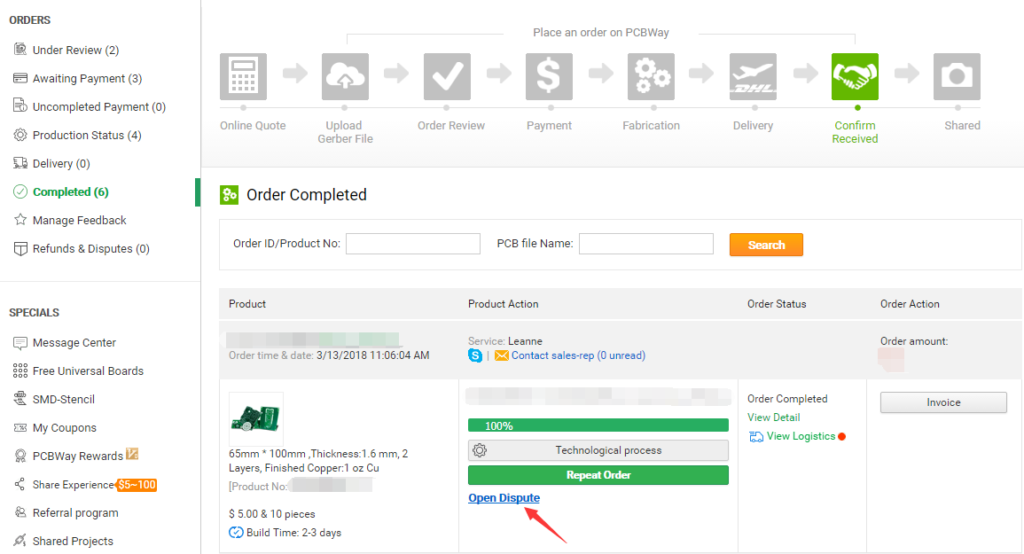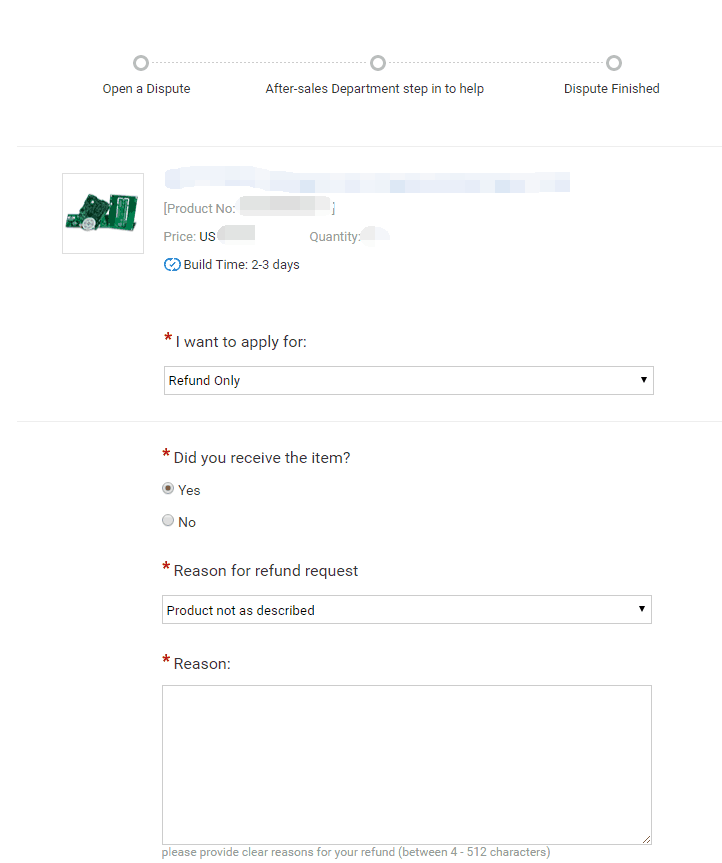 Above all, if you need PCB assembly service, just try PCBWay.