Today's business defers considerably compared to how it worked even a decade ago. In 2022 requirements are high towards everything – from tools to employees, so whether you work on-site or online, you need to do it perfectly. How do these tendencies touch upon the demand for video conferencing tools, and what do iMind reviews say about this platform in this context?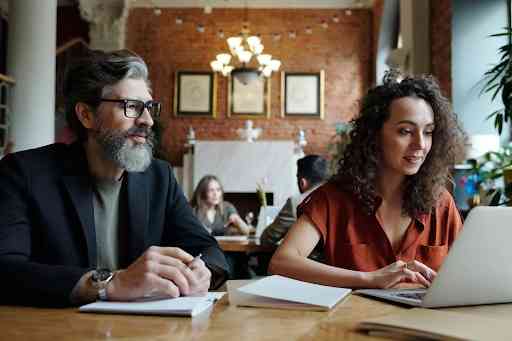 What working process looks like nowadays?
Modern work requires people to be attentive, productive, efficient, patient, polite, knowledgeable, and so on. Such requirements spread to almost any worker, whether he's just an ordinary employee or a top manager. Such great expectations are due to:
High demand for top quality and high speed of completing the tasks. If the tasks are not done as quickly as expected, people suggest the quality exceeds expectations and it's worth waiting. 
Wider opportunities to do your job despite unfavorable conditions. Even if there's no chance or reason to get to the office, a developed online platform and tool system helps do most work from home.
Self-education and a productive lifestyle are trendy. It gives birth to high expectations of your education, knowledge, and intelligence.
According to such demands towards people, the working process requires the same perfectness from the tools used to complete the tasks. 
How iMind facilitates regular and special tasks?
The iMind tool helps facilitate at least one part of such a tense work process that is now considered normal. Online communication with iMind becomes an integral part of the working process and significantly facilitates many issues. The following features help the deal:
understandable interface and simple algorithms – they help organize meetings fast, and gathering does not take much time;
high-quality video and setting options– when it's required to use a webcam, people won't have issues with checking it and using a convenient distinction that is available to set up manually;
sound features – whether a person joins from home, office, or on the street, background noise elimination helps keep the speech the same clear, and distinct;
manual settings – except for video, you can also set up the volume, yours and your participants' so that it is comfortable to communicate even regarding hardware peculiarities;
the versatility of using through various systems – smartphone app, desktop app, or a browser;
sufficiently decent functionality of plans for various business sizes – even a free plan is helpful for professional use in some situations.
The more you discover the iMind opportunities, the more advantages you'll find for your work.
iMind plans for different business sizes
The iMind platform offers four options for various businesses:
Free usage requires no deposit or credit card number and is not limited to some trial period. It is perfect for private use and individual pro application. It offers baseline features like simultaneous screen display and calls recording and storage, up to ten room URLs to create, and up to a hundred people to invite.
The Pro subscription opens more scope for business purposes – it is suggested for small teams. URLs are unlimited, users can manage meeting rooms individually or with other users, customize their room branding, etc.
The Business option is more convenient for small companies. At this point, users can benefit from a custom subdomain, live streaming, forever records storage and advanced support.
The Enterprise plan provides the biggest opportunities. The limits for invited people (to regular meetings and media streaming sessions) are extended to the maximum, a personal manager is available for customer service, and on-site delivery is an advantage.
More info on iMind.com.
Modern business is very demanding, but much depends on the tools people use for regular activities and special tasks. The iMind solution is perfectly balanced to be the only mean for remote communication and cooperation. Try now and see yourself!