If you're looking to uncover SEO opportunities, consider taking a look at utilizing SEO semantic analysis. It's a technique used to identify patterns within the data that search engines collect and then use these to find specific words and phrases that are most relevant to your website.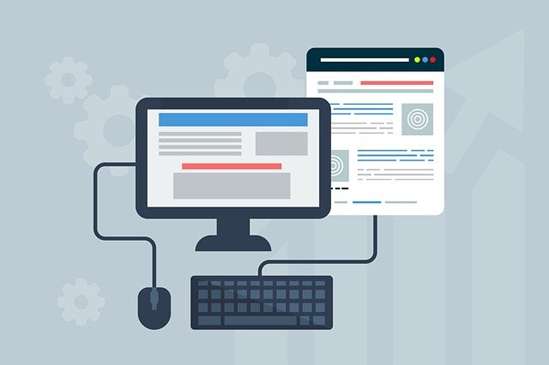 YourTextGuru
YourTextGuru is an SEO toolkit that uses semantic analysis to identify opportunities for improving your search engine ranking. The tool provides various useful features, including an API, a writing guide, and a text generator. These features are bundled into one simple-to-use package, making it an excellent choice for content creators and editors.
One of the most valuable features of the product is the TextOptimizer. This feature helps you find the best content for a given keyword. It generates a list of relevant keywords, expressions, and secondary keywords. You can then choose from these lists to create content that will get your name out there. In addition, the program has a free Chrome extension and a paid version that includes an extended keyword list.
YourTextGuru also has a feature called Cocoon. This web page network is all about the same theme, enabling you to create a cohesive SEO strategy.
Google Search Console Insights
Google Search Console is a valuable tool for site owners and marketers to monitor their site's performance. It helps improve your search engine rankings, increase conversions, and drive more traffic. The tool is also great for finding opportunities to re-optimize your SEO efforts.
Search Console is a free tool from Google that helps you understand how Google views your site. As well as providing data on your site's ranking, it also shows you which pages need improvement. You can also use it to identify keywords that are driving traffic to your website.
There are many different reports you can look at. For example, you can see which keywords are driving traffic, which landing pages have the most click-through rate (CTR), how often a searcher clicks through to your site, and more. Also, you can view your site's indexation status and whether or not Google is crawling it.
You can also use this tool to find backlinks to your website. You might want to see which posts get the most internal links if you have a blog. These backlinks can help your posts rank higher for particular keywords.
Learning patterns of semantic search algorithms
Semantic search can help you get the most out of your SEO efforts. With this method, Google can provide more relevant results and ensure that your website is in front of the right people. This way, you can generate more leads and sales.
Unlike lexical searches, which use automated queries, semantic searches are based on natural language. They use patterned behaviors derived from a query's semantics and a search's context.
Semantic search algorithms rely on artificial intelligence and natural language processing to understand the meaning of a word and its context. By doing so, they can determine the user's intent when they enter a search query. As more data becomes available, the algorithms improve. These methods have made it possible for modern search engines to read content almost like a human.
While there is still a lot of work to be done, it is clear that search engines use the semantics of words more and more. The emergence of voice search indicates that semantic search is growing.
Latent semantic analysis
Latent semantic analysis, also known as LSI, is an approach to search engine optimization. It helps identify contextual relationships between words and improves the quality of content.
This concept was patented in 1988. Initially, latent-semantic indexing was developed for handling small volumes of documents. However, as the volume of information grew, the method could have adapted better.
Today, LSI is used in many different areas, including digital marketing and search engine optimization. Whether you're just starting or have an established site, LSI keywords can help improve your ranking and target the right audience.
The simplest example of LSI is grouping words that are often found together. By identifying these connections, you can increase the uniqueness of your texts.
Another way to use LSI is to uncover content gaps. You can find synonyms that will help you fill these gaps. With more accurate context, your website will be displayed to a more interested audience. That's not only helpful for your organic rankings, but it will also help with bounce rate and time spent on your site.