Unfortunately for parents, going on vacation with kids isn't always the relaxing haven you expect it to be. Sometimes, the pool only keeps them entertained for half an hour, and you've got to find something else that excites them for the rest of the day. In this day and age, electronics tend to be the way forwards, keeping kids entertained for hours. This isn't to say that you should stick them in front of a screen at any given opportunity, but it can be difficult for kids not to have anything to occupy them. Therefore, these handy gadgets are ideal for entertaining kids during those times.
Nintendo Switch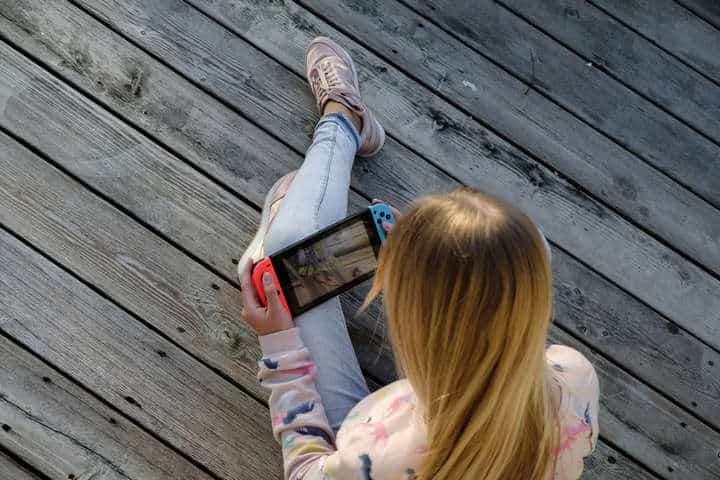 First up is the Nintendo Switch, which is a hybrid games console. While it can be plugged into the TV for gameplay, it can also be a portable device. There are many games available for purchase for the Switch. Therefore, regardless of your child's interest, there's something to suit. Kids as young as three can use the Switch, so it's one of the most age-inclusive tablets on the market, appealing to adults. There's also an option to engage in multiplayer games since the two remotes can be attached to the screen or removed – perfect for families with more than one child.
Vtech Learning, Reading, or Tablet Systems
Vtech is a popular kids' tech brand, manufacturing popular electronics but in a child-friendly capacity. This means adding extra padding, making buttons more significant, and offering enticing content to children. These are the perfect electronics to bring on vacation, as they're not prone to breaking (even when water is nearby). Ultimately, Vtech equipment can withstand the rough and tumble nature of young children and the unpredictable conditions that travel can present. Therefore, if you're looking for the most sensible electronics to bring on vacation, Vtech products are certainly up there.
LeapFrog LeapPad
LeapFrog is a similar brand because it provides electronics in a kid-friendly capacity. LeapFrog isn't too dissimilar from Vtech; however, Vtech is the clear winner regarding sales. This is because it wasn't until recently that LeapFrog offered its products in languages other than English. As a result, if your child's mother tongue isn't English, you might want to opt for Vtech over LeapFrog. This will help ensure the usability is catered to them. LeapFrog products are best suited for children between the ages of three and nine.
Tablet
The fact is that you can't go wrong with a tablet. That said, it's not a good idea to let your kids play on a tablet in any setting that poses the potential for breakage. After all, tablets are designed for adults rather than children, meaning they're not equipped with the same protective features as child-specific tablets. Moreover, tablets are far from cheap, meaning the last thing you want is for them to need repairing. Going down the tablet route, you want to ensure your child is supervised.
Kids Camera
If you're going on vacation, there are likely to be many beautiful settings to take pictures of. You can get your kids involved by buying them cameras to take pictures with. Like kid-specific tablets, kid-specific cameras are much bulkier, meaning they're less fragile and not as prone to breaking. This way, your kids can get involved without you having to worry about them holding your smartphone or expensive digital camera. They might even discover a passion for photography.