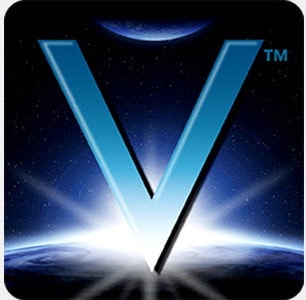 Vulkan Runtime Libraries, as known as VulkanRT is basically a type of graphics API. It works in a way very similar to that of OpenGL or DirectX. The malfunctioning of Vulkan Runtime Libraries or VulkanRT can lead to a Vulkan Runtime Libraries error. While it is true that not all video games make use of this graphics run time library, there is a host of new games that requires this driver module to function smoothly. The main reason why Vulkan Runtime Libraries is considered beneficial is that it helps to lower the overhead of the GPU and delivers better performance for the gaming function. With reduced GPU usage, gamers enjoy the best quality performance for their games. As more games that are developed nowadays make use of this graphics run time library, we can expect it to find more significant usage in the coming future.
The increasing popularity of the Vulkan Runtime Libraries has led many video graphics card manufacturers to have it installed on the PCs of the users when they are looking to enjoy their favorite video games. There are many distinct advantages of using Vulkan RT library, which is why graphic card manufacturers regularly use the Vulkan Runtime Libraries. Some of them are listed below.
It allows for efficient multi-threading, which guarantees smooth gaming performance at all times.
Vulkan Runtime Libraries works as a simple graphics driver that is uncomplicated and offers excellent performance at all times.
By lowering overhead it ensures only minimal GPU usage.
It offers cross-platform support for Android, Windows and Linux operating systems.
The modern and open architecture of the Vulkan Runtime Libraries makes it perfect for a wide range of games.
The library ensures far better control over graphics hardware than many of the other graphics programs.
The library offers support for Mac OS and iOS through different types of third-party solutions.
In many cases, the VulkanRT library already comes installed in the computer. Currently, numerous graphic card manufacturers use the VulkanRT for delivering better and more enhanced GPU performance to their users. Some manufacturers like AMD and NVIDIA even ship Vulkan Runtime libraries with their graphic card drivers. While installing drivers for a video card, the Vulkan RT libraries are installed automatically on the PC. The unique thing about Vulkan RT libraries is that even when a user chooses manual installation, he or she never comes across the option of skipping Vulkan installation. It is due to this reason that many people are not aware of the presence of Vulkan in their computers.
In many cases, the antivirus program installed in a computer recognizes or flags Vulkan RT library as a threat. However, even though the Vulkan libraries are installed silently, the program is not a threat. The antivirus can flag it as some form of malware. Nevertheless, there is nothing to worry about. It's actually a false positive that the user can safely ignore. A user may also feel somewhat uncomfortable about the presence of Vulkan Runtime Libraries in his or her computer and may want to delete it, mainly if the user is not aware of the functionalities of the program. The best thing to do in such cases is to just the Vulkan RT remain as it is and not remove it at all. The reason for this is that if the Vulkan Runtime Libraries are removed, then it might make it difficult or impossible to play many of the trending games that are popular nowadays. Some of the problems of not having Vulkan RT include poor quality HD video rendering and inability to set the desired screen resolution.