From establishing your presence online to discovering new avenues to promote your architectural firm, marketing your business requires a combination of strategic thinking, preparedness, and the right approach. A well thought off promotion strategy helps you to create awareness and grow your brand.
Here, we're taking a look at the best marketing solutions that will help you drive more traffic to your door.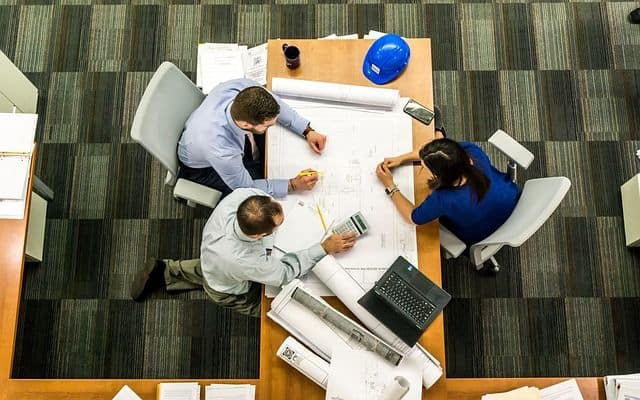 Showcase Your Expertise
To facilitate attracting customers, you need to spell out your unique selling point (USP). Clients look for strong value propositions, which differentiate companies from run-of-the-mill firms.
In addition to showing clients examples of your work, it's important to let them know your area of specialization so that you stand apart from the herd.
Employ Lead Generation Services
Lead generation is a business development and marketing ploy that pertains to developing online and offline solutions that target your specific demographic.
Whether it's creating online advertisements, sending out emails, writing blogs or cold calling customers, lead generation helps to bring in more potential clients who are in search of architectural services. If well structured, this effective solution can qualify and nurture leads and convert them into new business opportunities for your firm.
Use Digital Marketing Solutions
Today, digital marketing has emerged as one of the most effective strategies that drive the growth and revenue of architectural firms.
From search engine optimization (SEO) to emailing newsletters, digital marketing will help you establish and maintain continuous communication with your existing clients, while also helping you to attract potential customers. Plus, with the digital marketing solutions that exist today, you will be able to view accurate, real-time results.
Harness Social Media
Social media forms a significant part of the branding puzzle for architectural businesses. How your firm interacts with customers will directly impact your leads and sales.
So it's important to integrate your website with a set of well-managed social media channels. Plus it also happens to be the most economical way to drive traffic to your virtual doorstep. The five best social media platforms for architectural firms in the U.S. are Facebook, Twitter, Instagram, Houzz, and LinkedIn. 
Get Professional Liability Insurance
Commonly referred to as error and omissions insurance, professional liability coverage will protect your business and employees from legal action. In our litigious society that exists today, clients can bring a case against you for negligence, errors, or omission that occur in the delivery of your architectural services, even if it is only perceived as such. To cover up, you will definitely need e&o for your business.
A simple miscalculation or demarcation error could potentially cost you thousands of dollars. This is why safeguarding your interests and that your firm becomes imperative. Plus, clients typically tend to prefer architectural firms that have coverage. So being insured also helps to bring in more business. For more information on professional liability insurance for architects check this website.
Align with New Technology
Over the past decade, tech-savvy firms in the architectural industry have been transforming the design and build solutions and the way they collaborate with vendors.
If your startup keeps abreast of developments in technology, you will be not only able to experiment with emerging construction solutions but also be able to streamline workflows as well. And customers always love innovative and efficient architectural solutions.
Sure, you can employ other marketing strategies to grow the awareness of your brand, like creating webinars, attending conferences, and publishing articles. But if you get the basics right, you will enhance your customers' engagement levels, expand your reachability and bring in an increased return on investment (ROI). Sustainably.
Sources: