We are highly dependent on storage media where ever we go. It is common practice to stuff a memory card into the smartphone to get extra space for photos and videos. If you are a bit more active, you probably have a dedicated camera for better-quality images and more options. The content unnoticeably keeps piling up until a disaster happens.
Maybe you deleted an essential image while viewing on camera, or it is unreadable due to media failure, which caused power failure on camera or corruption in data integrity. Common sense tells to make backup copies as soon as possible, but in reality, things work differently, and Murphy's law strikes when you expect it least. In all those cases, it is possible to recover deleted photos from the camera.
Choosing recover software
You have probably already known about the possibility of recovering lost files if they were deleted, or corrupted and if SD cards were formatted. If some parts of memory fail, the data is still here; the only problem is how to get to it. Many recovery software options available can help in one or another situation. Depending on your media type and failure, you may choose different options. If your problem is more related to media files, we recommend Yodot photo recovery from sd card software which allows Windows users to gain back lost or deleted data. It is capable of recovering data stored by digital cameras, smartphones and other software.
The essential functions are:
Ability to recover deleted or lost data (images, videos and audio)
Recover from formatted and unknown format of SD
Recovers RAW photos
Supports over 400 file formats
Previews images when possible
How does recovery software work?
Recovery software may use different approaches while trying to restore lost data. Depending on the complexity of the problem, it may try to read location tables of the file system. Restore deleted files is the most straightforward task, as media is not corrupted, and if data is not overwritten, the process is smooth with only a few clicks. The software has a select button "Deleted Photo Recovery".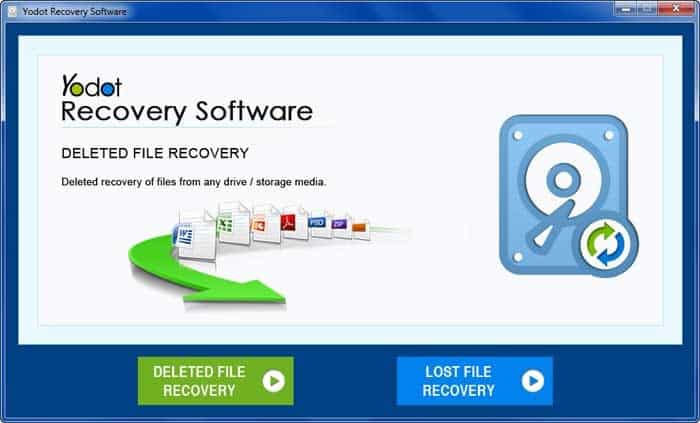 The other more complicated situation is when photos are lost during transfer, saving, or simply unexpectedly missing. In this case, choose "Lost Photo Recovery."
In either case, recovered photos or other media data is listed in file type view, where they may be selected and saved to the internal drive. Check out a short video on how it's done:
If none of the fast methods helps, then there is an option for deep scan, which is performed at sector level trying to find known signatures of file formats. The deep scan usually takes time, but it is a last resort to save your data.
Yodot photo recovery software can save recovery sessions in case you need to interrupt the process for other reasons. Next time you resume recovery, you will avoid initialization process and can continue scanning faster.
About Yodot recovery software
Yodot can be tried in demo mode before purchasing. This is an excellent opportunity to test if the recovery process is capable of restoring the data. Once you are confident, then you can buy an activation for $49.95 (PC) or $59.95 (Mac). When acquiring a licensed version of recovery software, you also get free tech support 24/7.