A career in people management can be both challenging and rewarding. This field involves managing employees, creating work environments that foster productivity and growth, and ensuring the successful operation of organizations. However, it takes more than just a passion for people to succeed in this field. This article will explore what you need to know to pursue a career in people management successfully.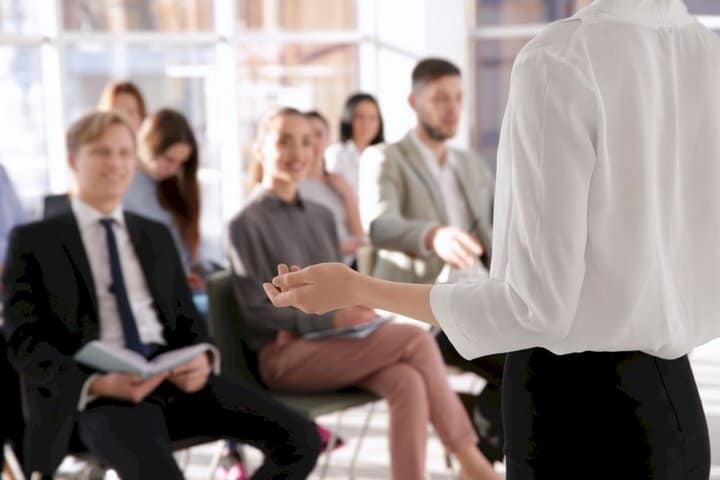 Get a Relevant Degree
One of the key steps to beginning a career in people management is obtaining a relevant degree. These programs provide foundational knowledge in areas such as business strategy, employee development, conflict resolution, and labor law. It's important to note that while a bachelor's degree is typically the minimum requirement, pursuing an advanced degree can provide a competitive edge in the job market. Here are some common fields to study:
Psychology
Gaining a thorough understanding of human behavior is essential in people management, and this is where a bachelor of science major in psychology degree comes into play. This degree provides an in-depth exploration of human behavior, motivations, and cognitive processes. It equips students with the skills to analyze and interpret individuals' behaviors, which is a vital asset in managing people effectively. The knowledge and insights gained from this discipline can be applied to motivate employees, mediate conflicts, and create a conducive work environment.
Human Resources Management
A bachelor of science major in human resources management focuses on the recruitment, selection, and retention of employees. This degree provides an understanding of labor laws, employee benefits and compensation, performance management, and organizational behavior. It's an excellent choice for those interested in a career as an HR generalist or specialist, where they can oversee all aspects of employee management and development.
Business Administration
A bachelor's in business administration (BBA) is another popular option for those interested in people management. This degree provides a broad understanding of business operations, strategy, and finance. Students can specialize in areas such as human resources management, entrepreneurship, or leadership to gain a better understanding of managing people within an organizational context.
Gain Relevant Experience
Stepping into the world of people management requires not only theoretical knowledge but also practical experience. It's important to gain first-hand exposure to managing teams, resolving conflicts, and driving performance.
This can be achieved through internships, part-time roles, or volunteering in organizations. These experiences provide you with a realistic view of the challenges and rewards that come with people management.
If possible, try to gain experience in different industries and organizations, as each will offer unique insights into managing people and their specific needs.
Develop Key Skills
In addition to academic qualifications and experience, the development of key skills is instrumental in pursuing a career in people management. This involves honing a variety of soft and technical skills that are essential in managing and leading teams. Here are some examples:
Communication
Communication is the cornerstone of effective people management. It involves clearly expressing ideas, giving and receiving feedback, and motivating team members. Managers must have excellent written and oral communication skills to run operations and nurture a healthy workplace environment. They should be able to communicate the company's vision, goals, and strategies to their teams and encourage open communication, fostering a culture of transparency and trust.
Conflict Resolution
Conflict resolution is a critical skill in the realm of people management. Disagreements and conflicts are inevitable in any workplace setting, and how they are managed can significantly impact team dynamics and productivity. Effective managers are adept at identifying the roots of conflict, facilitating open dialogue, and negotiating solutions that satisfy all parties involved. They must be able to maintain neutrality, promote fairness, and foster a constructive environment that turns conflicts into opportunities for growth and improvement.
Decision-Making
Decision-making is another essential skill in the people management toolkit. Managers are often faced with challenging decisions that can impact their team and the organization as a whole. These decisions may involve budget allocation, personnel issues, project prioritization, and strategic planning. Effective decision-makers are able to analyze a situation from multiple perspectives, weigh potential outcomes, and choose a course of action that best aligns with the team's and the organization's goals.
Pursuing a career in people management can be one of the most fulfilling experiences of your life, but it takes more than passion and interest to succeed in this field. You must equip yourself with the right education and training, cultivate excellent communication skills, develop social intelligence, exhibit strong leadership qualities, and understand business operations. By doing this, you'll be well on your way to a successful and long-lasting career in people management.