Increasing your Instagram following can help you boost the number of viewers to your website, promote sales for your business, and even make you a trendy topic in the social media world overnight. Following the successful influencers also may benefit you to generate ideas about proper content. Well, you can just send a follow request to view their Instagram posts. To begin a fantastic voyage towards the growth of your platform, all you need is the proper dose of enthusiasm and a meticulous drive.
This brief article outlines five essential strategies for attracting members to your social platform.
#1. Creating an attractive profile
When a user comes across your account profile, their immediate view is a quick rundown of your Instagram account. It's crucial to keep it short and provide essential details inviting visitors to learn more about your account.
A decent place to start is with an appealing mission statement that explains your account and includes basic contact information.
When you combine a well-crafted feed with a post that inspires users to click on for more information, you've already captured most of their attention.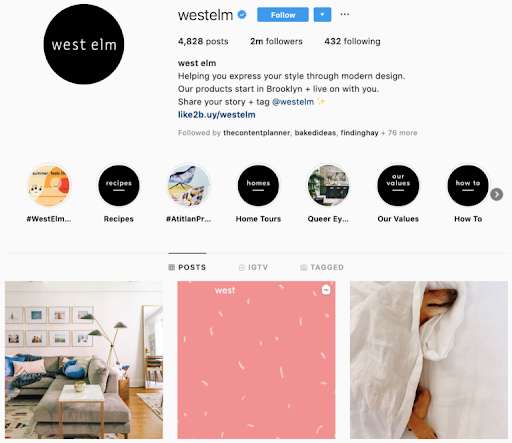 #2. Maintaining active engagement in building account reputation
Interaction with multiple creators and your current following is key here.
Frequently connecting with other creators and influencers can help you increase your outreach, and thus in time audience. A straightforward approach is by proactively commenting on others' content and sincerely appreciating it.
Consistent posts establish a rhythm among your followers, leading to referrals from friends and colleagues. Note that quality takes precedence over quantity in every case.
#3. Building branding unique to your content
Another most effective way to promote your account is by using hashtags. Hashtags attract like-minded groups of people. It may link targeted demographics through reels, posts, videos, and stories with the relevant tag.
Nowadays creating hashtags to advertise your brand is a common way to increase traffic.
For example, #JustDoIt. We can immediately tell which brand we associate with this hashtag. They encourage followers to use their brand hashtag in their Instagram content for using the services or products. Such hashtags gain traction among consumers and lead visitors to click on trending hashtags.
#4. Using Instagram itself
Participation holds significant value even with your followers and what better way to do so than using Instagram to see what your fans think.
You will be able to gain more involvement as long as you maintain a relationship with your followers. When making a decision, let your followers know that their opinions and suggestions are important. Use the Instagram stories feature to discuss their ideas and suggestions. With Instagram's interactive tools, your followers can answer your question through polls and quick questions. There are also external tools such as Ingramer which let you send bulk messages to your followers (here is a great Ingramer review to learn more).
In addition, you can optimize the captions of your Instagram posts to generate more clicks. Instagram reels have recently gained popularity since they give a more vivid view of the services being promoted.
#5. Collaborations and Ads
Collaborations with other creators and influencers often come with mutual benefits. A good collaboration starts with searching for relevant brands and influencers having an audience that could also be your next potential following. According to ArXe Ventures, most studies show that influencers hold great trust from their audience. So you can leverage this and gain more followers by collaborating with those people in similar niches.
Sending a short introduction email to their marketing department or personal email can go a long way. You both get to exchange followers and create a buzz about your collaboration.
Instagram Ads function similarly with the additional provision that investing in Ads allows you to expose your stories and posts to a much larger audience, including corporations interested in investing in your brand.
Conclusion
Growing your Instagram following is a combination of targeting the right audience, posting original content and ideas, and using new trends to your advantage. It's ultimately a matter of genuine efforts and strategic planning into cultivating a firm base for your platform.
Starting with these elementary tactics, you will undoubtedly see a significant rise in your following. Good luck!