A course is defined as an organized program of study.  From this definition, it's clear that business courses can be incredibly useful – from providing knowledge and skills that make you a better entrepreneur to awakening an interest that leads you down the path to becoming an expert in your field.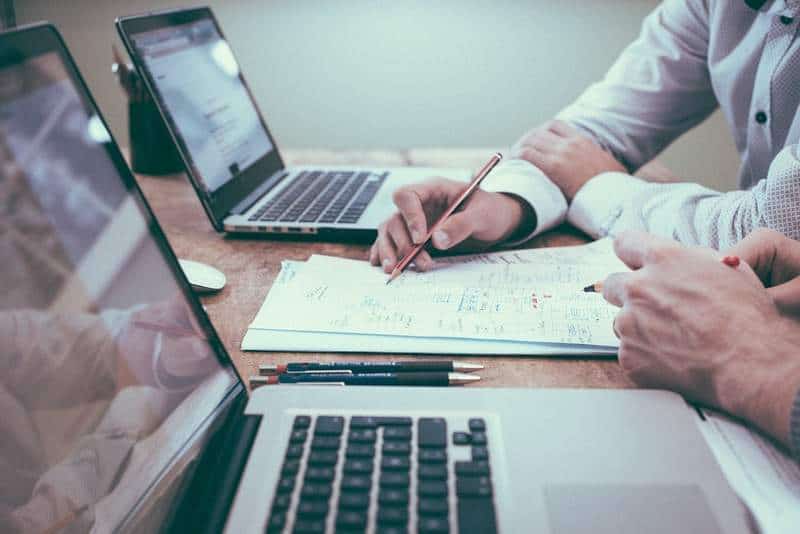 So here are a few business courses to consider signing up for.
Business Strategy and Planning
Understanding how to effectively plan and strategize is essential for any business. A business strategy and planning course typically teaches you the essentials of creating a strategy, setting objectives, analyzing market trends, and more.
Say you own a bakery. After a business strategy and planning course, you should have a better understanding of how to gauge customer demand, create an effective marketing strategy, and identify future trends so that if vegans are trending, for example, you can use that information to develop a vegan line of products and adjust your marketing accordingly.
Budgeting
Knowing how to manage and track your finances is essential for businesses of all sizes. Generally, a budgeting course teaches you the basics of setting a budget, managing expenses, and understanding financial documents like income statements and balance sheets. You may even learn how to use certain software – such as corporate performance management software that streamlines the process of keeping up with the financial health of any business. 
Say you're starting a small retail business. With a budgeting course, you'll likely gain insight into how to accurately forecast income and expenses and develop cost-cutting and managing cash flow strategies. 
Business Law
Business law is a subject that touches all aspects of business, from contracts to taxes. A basic knowledge of the legalities associated with owning and running a business is an effective way to avoid costly mistakes. 
Let's say you're a boutique owner hiring more employees. With knowledge from a proper business law course, you will know how to comply with labor and employment laws regarding setting salaries, drafting contracts, and reporting taxes. 
Leadership
No matter what type of business you own or manage, strong leadership skills are essential for success. A thorough leadership course will help you hone your communication and decision-making abilities. Typically, you'll learn how to build effective teams, delegate tasks, handle difficult conversations, and more. 
Suppose you're the manager of a manufacturing plant. After taking a leadership course, you'll likely have better insight into inspiring and motivating your team, providing helpful feedback, and creating an environment that encourages creativity and collaboration. 
The courses listed above are just a few options for business owners, entrepreneurs, or even dedicated workers. Investing in knowledge is one of the best decisions you can make for yourself, no matter your industry. Taking advantage of any chance to learn will help you stay ahead of the curve and set yourself up for long-term success.